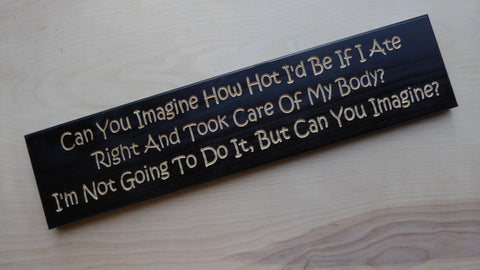 Can You Imagine How Hot I'd Be If I Ate Right And Took Care Of My Body? I'm Not Going To Do It But Can You Imagine?
Type: 5.5 by 24 inch sign
A 5.5 inch tall by 24 inch wide 3/4 inch thick carved wood sign. The back of the sign has keyholes for easy hanging.